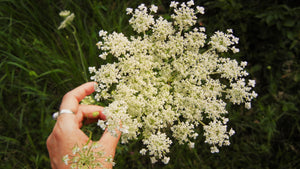 T and Brie
T and Brie is the collaborative jewelry studio of designer metalsmith Teresa de la Guardia and her daughter Brie, where thoughtful designs using recylced precious metals, interesting gems and pearls, are brought to life, in 3D wearable works that crisscross between art and craft, observation and fantasy.
Inspired by the less expected details of their surroundings, be it the inherent beauty they find in Nature or the majesty they see in utilitarian metallic forms embedded in the streets of their beloved NYC, Teresa and Brie work with a broad palette of inspirations.
Their deep appreciation for the art and design movements of bygone eras is firmly entwined with the respect they share for the ancient culture of the Divine Feminine in Europe and Central America and its' profound "Herstory". This shared reverence is the underpinning of all they create.
Mother and daughter skillfully work to capture the essence of an inconspicuous magic in the here and now, weaving it into their unexpected, wearable art at that is at once strikingly contemporary yet reminiscent of another era.
Meticulously crafted in precious metals, luminous gems and pearls, their amulets seem to contain a story, convey a place, a moment in time, a connection to something beyond, ready to become part of another story.
The Midnight Garden - a collection evocative of an evening in the garden, when the layers reveal themselves, in a chiariascouro kind of way. A full moon creates new definitions, night blooming flowers perfume the air, there is quiet movement about, insects continue on in their mysteries ways, seemingly aware their time here is fleeting.
---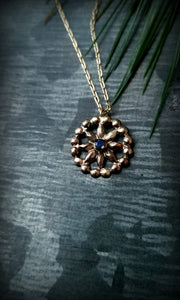 Journal
---
Opal takes its name from the Sanskrit word Upala which means precious stone.  Opal mining dates back to 400 BC.  Opal is an enigma of light, purity, and color-play, a...
  There are so many great inspirations and stories to learn, in our time, when we lift up the veil and push aside the dominating discourse, a blossoming occurs and...
T and Brie Mud Dauber on the Red Carpet!